SHOP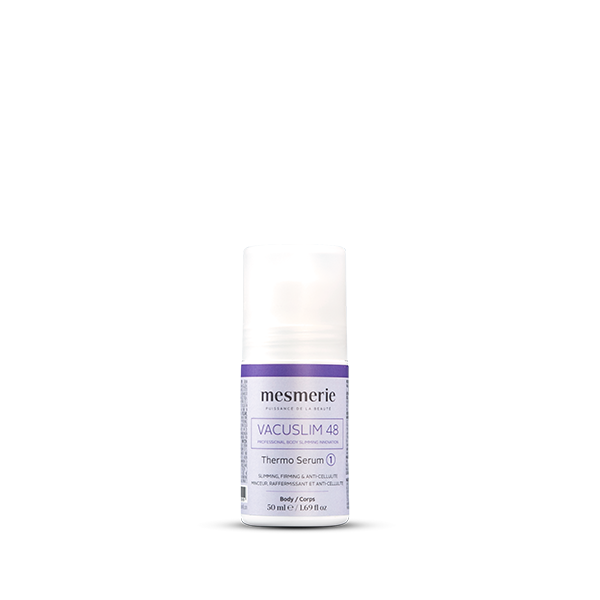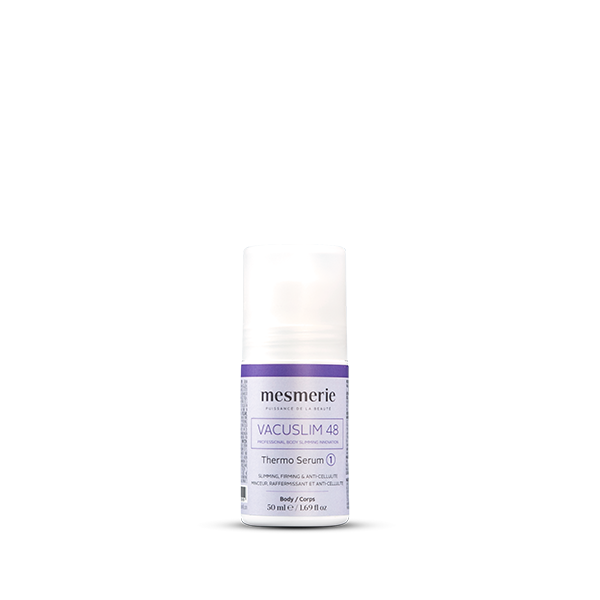 VACUSLIM 48 THERMO SLIMMING SERUM 1 ROLL ON
Price:

24.00 EUR
Art. No:

VSH-01
Weight:

76.00
Thermo Slimming Serum 1 with Smart Warming Effect is an active warm gel designed for home care, intended for maintaining the results achieved after Vacuslim 48 professional treatment.
The serum contains active ingredients that tighten and improve the tone and appearance of the body skin
It is intended for body parts that are prone to build up of fat and cellulite.
Vacuslim 48 Thermo Slimming Serum 1 roll on
50 ml
Thermo Slimming Serum 1 mit Smart Warming-Effekt ist ein aktives warmes Gel, das für die häusliche Pflege entwickelt wurde, um die nach der professionellen Vacuslim 48-Behandlung erzielten Ergebnisse zu erhalten. Das Serum enthält Wirkstoffe, die die Hautspannkraft und das Aussehen des Körpers straffen und verbessern. Es ist für Körperteile bestimmt, die anfällig für Fett- und Cellulite sind.
Wirkstoffe: Algenextrakt, Koffein, Hedera-Helix-Extrakt (Efeu), Aesculus Hippocastanum-Extrakt, Thermolat, essenzieller Komplex (Zitrone, Orange, Rosmarin, Zimt), Panthenol.
Anwendung: Das warme Serum als Roll on ist zur Verwendung bei Behandlungen zur Gewichtsabnahme und zur Hautverbesserung zu Hause vorgesehen. Wenn Sie die empfindliche Haut auf Händen haben, schützen Sie sie unbedingt mit Handschuhen. Tragen Sie das Serum direkt auf die Haut auf, die von überschüssigem Fett und Cellulite betroffen ist (Bauch, Gesäß, Hüften, Oberschenkel, Unterschenkel und Unterarme). Mit einem Roll-On-Applikator das Serum mit kreisenden Bewegungen in die Haut einmassieren. Berühren Sie die Haut an der Stelle der Gelauftragung nicht. Tragen Sie kein Serum auf empfindliche, geschädigte, frisch enthaarte Körperhaut auf. Wenn das Gel in Kontakt mit den Augen kommt, sollte es sofort mit viel lauwarmem Wasser gewaschen werden.
Verbrauch pro Behandlung: 3-5ml
* MwSt inbegriffen
Algae Extract, Caffeine, Hedera Helix (Ivy) extract, Aesculus Hippocastanum Extract, Thermolate, Essential complex (Lemon, Orange, Rosemary, Cinnamomum), Panthenol.