SHOP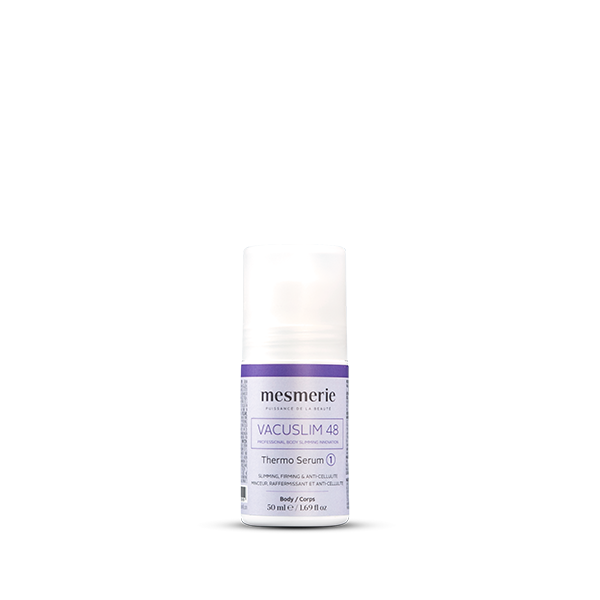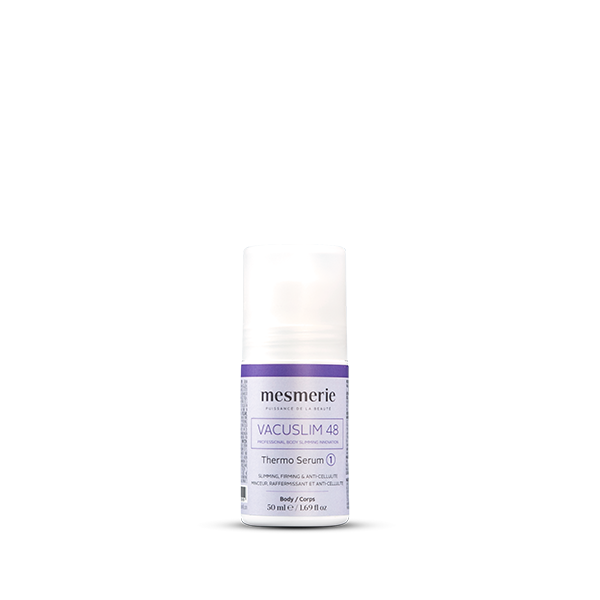 VACUSLIM 48 THERMO SLIMMING SERUM 1 ROLL ON
Price:

24.00 EUR
Art. No:

VSH-01
Weight:

76.00
Thermo Slimming Serum 1 with Smart Warming Effect is an active warm gel designed for home care, intended for maintaining the results achieved after Vacuslim 48 professional treatment.
The serum contains active ingredients that tighten and improve the tone and appearance of the body skin
It is intended for body parts that are prone to build up of fat and cellulite.
50ml
Serul Thermo Slimming Serum 1 cu efect de încălzire inteligentă este un gel activ activ, conceput pentru îngrijirea la domiciliu, destinat menținerii rezultatelor obținute după aplicarea tratamentului profesional Vacuslim 48. Serul conține ingrediente active care revigorează și îmbunătățesc tonusul și aspectul pielii. Este destinat acelor zone corporale care sunt predispuse la acumularea de grăsimi și celulită.
Ingrediente active: extras de alge, cofeină, extras de iederă (Hedera Helix), extras de Aesculus Hippocastanum, termolat, uleiuri esențiale (lămâie, portocală, rozmarin, scorțișoară), pantenol.
Utilizare:
Serul cald sub formă de roll-on este destinat utilizării în timpul tratamentelor pentru pierdere in greutate dar și pentru revigorarea pielii acasă. Dacă aveți pielea sensibilă în zona mâinilor, asigurați-vă că folosiți mănuși de protecție. Aplicați serul direct pe pielea afectată de țesutul adipos și celulită (abdomen, fese, șolduri, coapse, picgambe și antebrațe). Folosind un aplicator roll-on, masați cu mișcări circulare. Nu atingeți pielea în momentul aplicării gelului. Nu aplicați serul pe pielea sensibilă, deteriorată, proaspăt depilată. Dacă gelul vine în contact cu ochii, trebuie îndepărtat imediat cu multă apă călduță.
Consum per sesiune de tratament: 3-5ml
Algae Extract, Caffeine, Hedera Helix (Ivy) extract, Aesculus Hippocastanum Extract, Thermolate, Essential complex (Lemon, Orange, Rosemary, Cinnamomum), Panthenol.